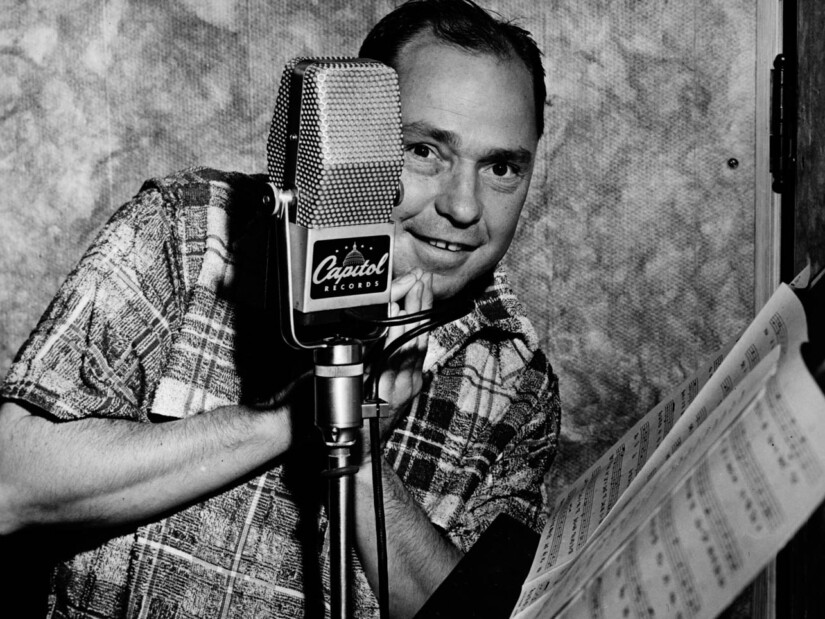 In 1942, the major record labels (Decca, RCA and Columbia) were all located on the East Coast and there wasn't a label of note on the West Coast. One day, Johnny Mercer and the owner of Glenn Wallichs' Music City store were discussing their displeasure with the current state of the recording industry. Johnny felt that recording artists were seldom presented at their best, and Glenn voiced his frustration with the out-dated distribution methods. As a result, Johnny and Glenn reached out to Buddy DeSylva, songwriter and producer at Paramount Pictures, for financial backing, and with $25,000 a record label was born. The company was initially known as Liberty Records, but at the suggestion of Johnny's wife, Ginger, the new label was renamed Capitol.
Under Johnny's leadership, Capitol was uncompromisingly dedicated to musical excellence, a policy that reflected Mercer's approach to all his work.
"Capitol was Johnny."
Margaret Whiting, whom Johnny signed during Capitol's first year, remembers that "His door was always open to anybody who wrote songs, sang songs, or just wanted to see him. I think that's why Capitol Records was such a successful record company right from the beginning. Capitol was Johnny."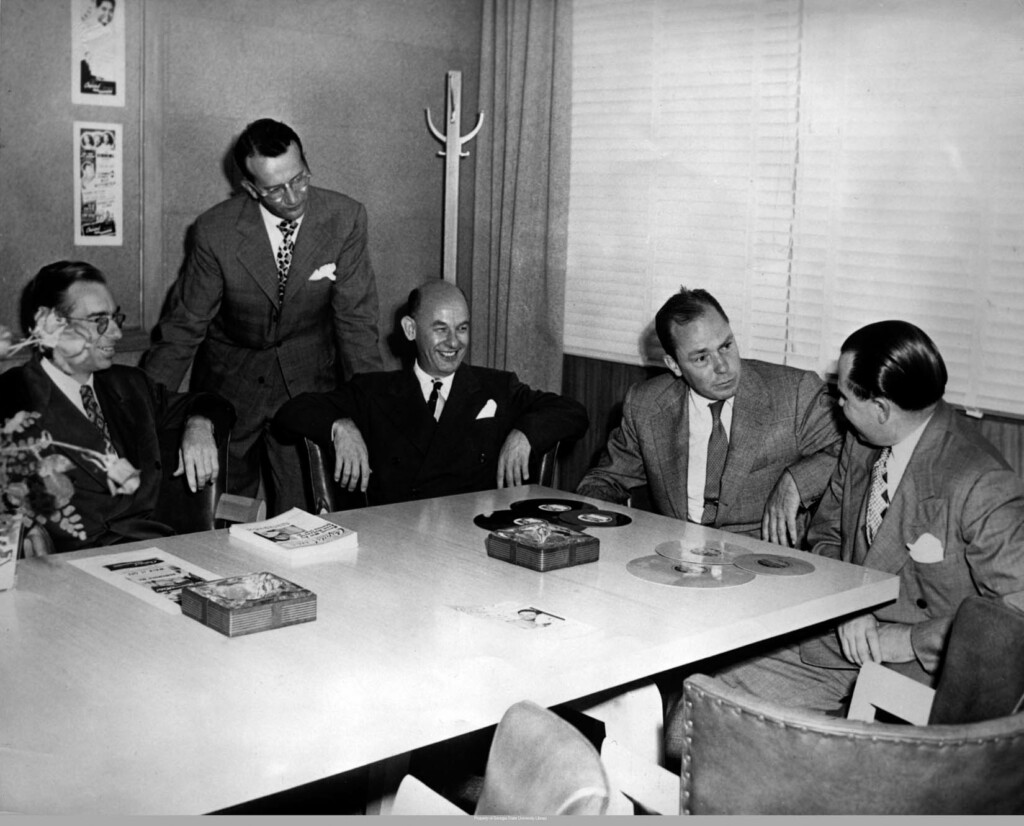 In 1942, Capitol's first release was "I Found A New Baby," and on the flip side "The General Jumped At Dawn" by Paul Whiteman and His Orchestra.
Capitol's first hit was "Cow-Cow Boogie" by Freddie Slack & His Orchestra featuring Ella Mae Morse. It was followed by "Strip Polka," words and music by Johnny Mercer, and performed by Johnny himself (it also featured a brief, unbilled guest appearance by comedian Phil Silvers).
During his tenure with Capitol Records, Johnny nurtured the talents of Margaret Whiting, Jo Stafford, Nat King Cole, Peggy Lee, Stan Kenton, Kay Starr, Mel Torme and many other great artists.
After a decade with the company, Johnny's involvement declined due to his disenchantment with Capitol's size and complexity. In 1955, Johnny, Glenn Wallichs and Buddy DeSylva's widow sold their controlling interest in the company to the prestigious British company, EMI, and the label subsequently became "Capitol, Home of the Beatles."