The Stephen Taksler Room
In Honor of Margaret Whiting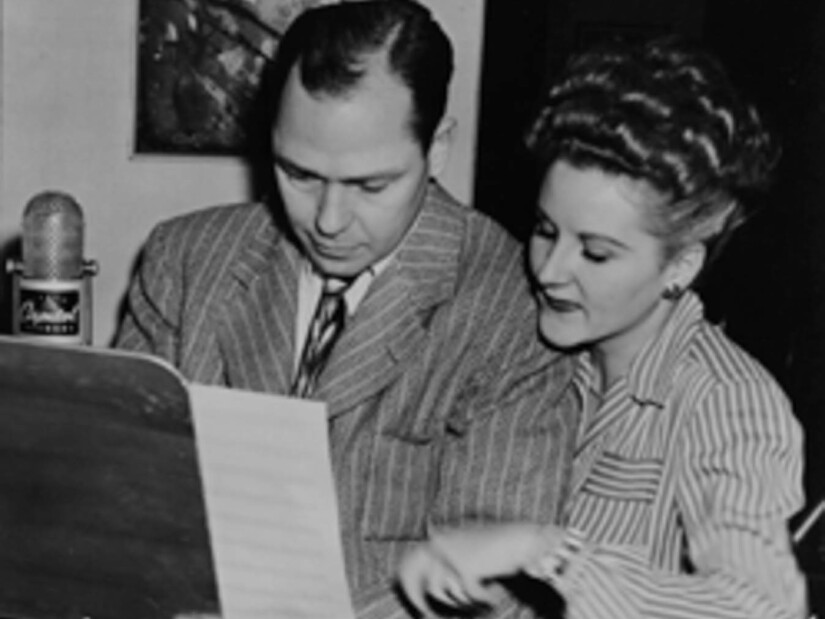 The JohnnyMercer.com website was established by me, Stephen Taksler of New Jersey, as a way to share the lyrics and music of one of America's greatest songwriters, Johnny Mercer (1909-1976). It all began in 1996 when I saw a press announcement mentioning that a musical revue about Mercer's life titled Dream was preparing for Broadway in Nashville, TN. I located the press agent, Susan L. Schulman in New York City, who would handle the show. In my first time talking with her I mentioned that my hobby was sharing information about Johnny with people all over the world via the World Wide Web utilizing the domain names JohnnyMercer.com, .net, and .org.
I told Susan about myself and my longtime dream to meet Margaret Whiting, who was to be the star of the Dream Broadway production. The next day, I was sitting next to Margaret Whiting who was being interviewed by Stan Martin on the world famous New York City radio station WNEW. This was the beginning of a friendship that lasted until Margret's unfortunate passing in 2011. I tried to stay in touch with her until the end. Margaret opened every door for me and continually reinforced my interest in her personal mentor Johnny Mercer. Whether by phone, letter, or e-mail she encouraged my pursuit and development of JohnnyMercer.com.
In 2013, I decided to cease the website and donate the three domain names (JohnnyMercer.com, .net, and .org) to The Johnny Mercer Foundation as my tribute to Margaret Whiting's legacy. The Board of Directors accepted my donation.
There is no doubt in my mind that if it were not for the efforts of three ladies, Johnny Mercer's legacy would not be the same as it is today. Margaret did the professional work, constantly performing and recording Johnny Mercer's songs. She even served as the founding President of The Johnny Mercer Foundation from its inception until her death. Johnny's late wife Ginger Mercer established the permanent foundation in 1982 to see that a portion of the royalties from Johnny Mercer's work goes to the charities he favored and to the encouragement of preserving the Great American Songbook. Qualified people from a wide variety of professions volunteer their time to serve on the board of the foundation. The other lady that kept Johnny's memory alive was his niece Nancy Mercer Keith Gerard. She kept and shared her memories of her "Uncle Bubba" with people in Johnny's hometown of Savannah, GA. Unfortunately, Nancy passed on in 2013 and I dearly miss her. In her memory, I have donated a substantial number of boxes of material to The Friends of Johnny Mercer, Inc. in Savannah, GA.
In 1981, the Johnny Mercer papers were endowed to Georgia State University in Atlanta, GA. In 2013, I worked with the archivist, Kevin Fleming, and added to the Johnny Mercer collection by donating about 200 pounds of original papers, photographs, sheet music, one-of-a-kind sound recordings, etc. to Georgia State University. I also lent them more than 100 additional pounds of materials to digitize and return to me. I also have over 50 binders of originally issued Johnny Mercer sheet music and magazines; that will be bequeathed in the future. A portion of the Stephen Taksler Collection at Georgia State University is now available to view online.
I never attempted to make one cent from my efforts; it was just a love and a joy to me. I will continue to collect additional memorabilia from worldwide contacts I have made and either keep them in my files or donate them directly to Georgia State University.
Now, I will use my free time to enjoy other pursuits; mostly learning about Johnny Mercer's associates, and the vocalists and musicians who performed works of the Great American Songbook.
– Stephen Taksler